WLAN is as old as the SerNet. The first standard was specified under the technical designation IEEE 802.11 in 1997 and then repeatedly expanded and modernized - especially in terms of speed and security.
In many installations, the wireless network is now faster than a wired Ethernet network available in parallel. This is mainly due to the faster installability of modern devices, for which only access points and no cables are exchanged, and to mobile end devices, which are hardly ever supplied with fast Ethernet connections.
SerNet always configures WLAN according to the latest technology. Mobile devices should be able to switch from one access point to another without interruption via roaming. The access points should be as invisible as possible and, thanks to PoE (Power over Ethernet), laid with as few cables as possible, possibly even wirelessly, with appropriate technology for range amplification.
Large and complex buildings must be measured in detail during the planning stage, and the location of the access points must be carefully selected. What works wonderfully at home with a Fritz!Box and a WLAN repeater for 10 to 30 end devices does not work in a corporate network when 100 end devices or even more need to be supplied, which can congregate at one access point - but also move quickly through the network and place high demands on networking, such as mobile POS systems or industrial handhelds. And monitoring systems for load management or authorization management are also less in demand in the SOHO environment (small office/home office).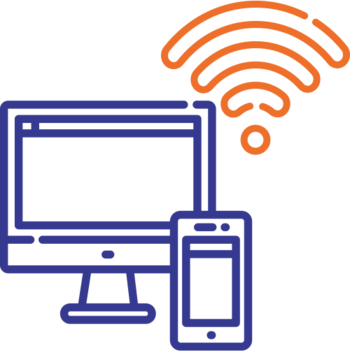 SerNet uses systems from Extreme Networks especially in large and complex networks. Reasons for this include the very good scalability and the cloud-based control center ExtremeCloud IQ, which supports every aspect from deployment to maintenance.
Lancom Networks is a German manufacturer that has an extensive product portfolio in wireless technology but also in the classic Ethernet area. Whenever it comes to complex, mixed networks where direct contact with the manufacturer and special security issues are paramount, these systems should be considered. Lancom is a subsidiary company of the German electronics group Rohde & Schwarz.