Secure and unaltered data exchange via e-mail
Electronic mail
Over 50 years after the first e-mail was sent in 1971, this medium is still one of the most widely used formats for exchanging data - and unfortunately also one of the most insecure if mail servers, mail clients and additional programs are not prepared accordingly:
E-mails are usually unencrypted!
SerNet supports with advice and service on S/MIME and PGP.
Senders can be forged at will!
A strict configuration of the mail servers is therefore our top priority.
Links in emails can lead to fatal errors and misuse!
Phishing attacks and the import of extortion programs pose a high risk.
Attachments can be pests of all kinds!
Programs or own appliances to protect against malware are mandatory.
Automated advertising clogs mailboxes!
SerNet offers protection against SPAM via greylisting, Bayesian filtering, blocklists and other methods.
Emails are in the cloud!
There have always been web-based mail services - the trend towards the cloud continues to intensify.
Over the past 50 years, the topics of signing, encryption, spam filters, antivirus, high availability and much more have been retrofitted. SerNet offers a variety of products and services for this purpose, to receive and send e-mail secured and unaltered.
Especially for the processing of mails and other information in cloud services, SerNet offers a variety of direct services and cooperations.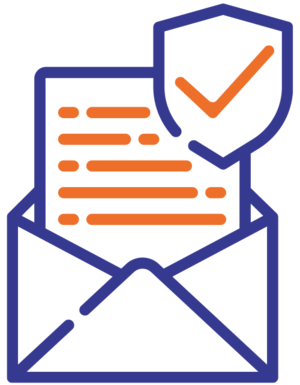 Cloud Security for Mail
Microsoft Defender for Office 365
Every Office 365 subscription comes with security capabilities. The goals and actions that you can take depend on the focus of these different subscriptions. In Office 365 security, there are three main security services (or products) tied to your subscription type:
Exchange Online Protection (EOP)
Prevents broad, volume-based, known attacks.
Microsoft Defender for Office 365 Plan 1 (Defender for Office P1)
Protects email and collaboration from zero-day malware, phish, and business email compromise.
Microsoft Defender for Office 365 Plan 2 (Defender for Office P2)
Adds post-breach investigation, hunting, and response, as well as automation, and simulation (for training).
Office 365 security builds on the core protections offered by EOP. EOP is present in any subscription where Exchange Online mailboxes can be found (remember, all the security products discussed here are Cloud-based).
Do not hesitate to ask us for advice and quotes regarding all levels of malware protection within the Microsoft cloud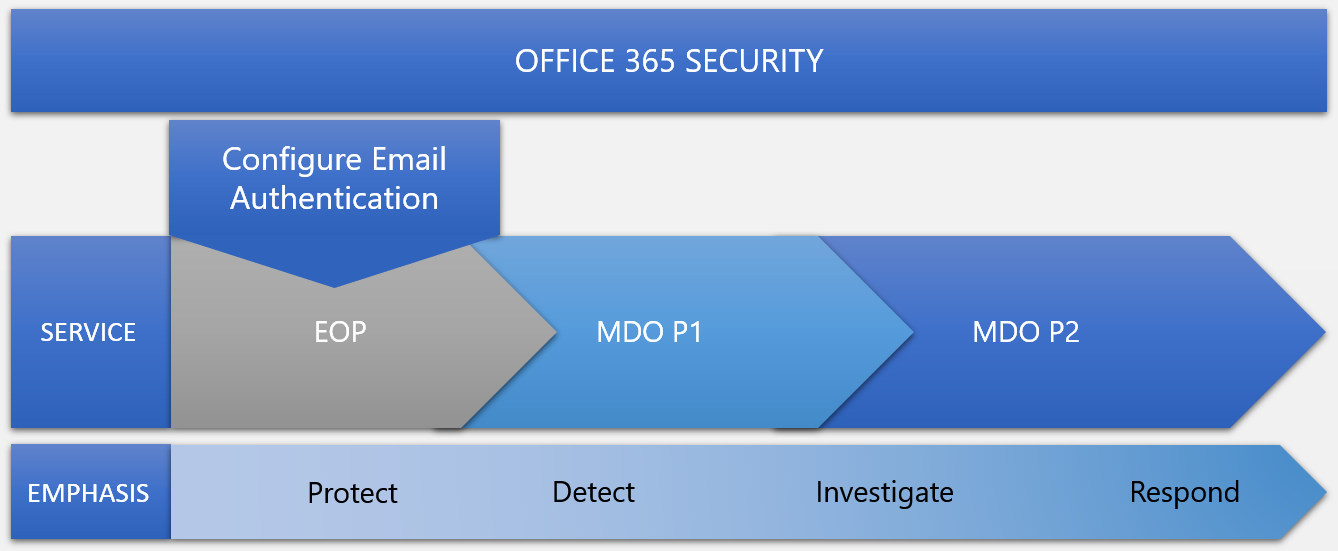 Email security and backup in the cloud
Hornetsecurity Total Protection for M365
Microsoft offers its cloud services "as a service" - but important services are missing: Backup in particular, but also other security and compliance issues, are the responsibility of the customer.
SerNet closes this gap in partnership with Hornetsecurity, based in Hannover:
Hornetsecurity offers key business and security features for Microsoft customers with its "365 Total Protection" plans. The German provider's cloud solutions achieve fully comprehensive protection of Microsoft cloud services. Delivered via secured and certified German data centers, they extend the M365 feature set.
Different plans with building feature set are available:
365 Total Protection Business is an overarching security solution with versatile features that ensures email and data security in Microsoft 365.
365 Total Protection Enterprise & Enterprise Backup offers an extended range of functions and advanced protection mechanisms. These cover legally compliant email archiving with additional "Advanced Features" and offer intelligent protection against complex threats ("Advanced Threats") with the use of AI-based analysis mechanisms. The "Enterprise Backup" variant additionally covers back-up and recovery functions. With these, Hornetsecurity fulfills Microsoft's own recommendation to use third-party back-up solutions.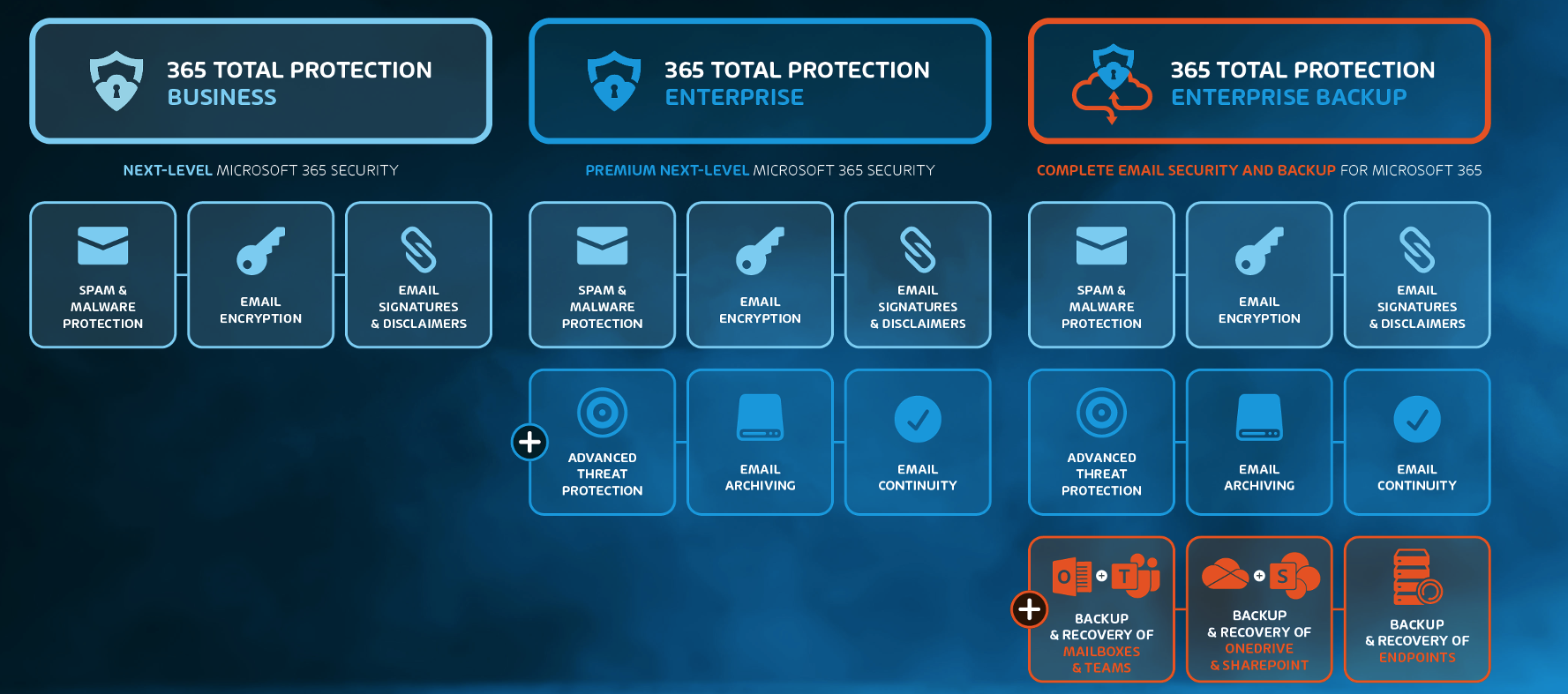 GoBD compliant email archives
MailStore
The audit-proof archiving of all business emails has been a requirement of the financial authorities for many years: According to the German § 238 para. 2 HGB, all commercial letters must be archived. A commercial letter is also understood to mean all emails that serve the business transaction.
Therefore, a legally secure storage of mails with a certificate issued for this purpose plays an important role.
MailStore solutions supports all common mail systems:
Microsoft 365
Microsoft Exchange Server
Google Workspace
MDaemon, Kerio Connect and IceWarp
IMAP or POP3 compatible servers
Email clients such as Microsoft Outlook, Thunderbird...
PST files and other email file formats
As MailStore partner, SerNet will be happy to provide you with a no-obligation quote!

Spam defense and certificate management
NoSpamProxy
The system NoSpamProxy of Net at Work GmbH from Paderborn is also used by SerNet as an appliance for the eponymous spam defense. But even more important to us is the feature of this system as encryption gateway:
For any number of users on a mail server behind it, the system signs and encrypts e-mails according to the S/MIME or PGP/GPG standards - and also decrypts them again and checks signatures of incoming mails. The system independently synchronizes the key certificates required for this with a large selection of output points.
For those who are afraid of installing their own virtual instance under Microsoft Windows, NoSpamProxy can also be used as a cloud instance - but, as always with such an outsourcing of internal confidential communication to third-party systems, they lose a large part of their own autonomy and sovereignty.

The trifecta of Microsoft's Exchange, Outlook and Active Directory (AD) still forms the backbone of email communications in many organizations, even in the cloud age.
SerNet supports customers in Exchange setups of all sizes - from small law firms with 10 clients to university hospitals with thousands.
High availability has always been an issue for Exchange, and networkability with cloud systems is now a standard request from our customers. Hybrid setups with on-premises Exchange, Microsoft 365 in the cloud and distributed identity management in Active Directory are now part of the standard offering.