SerNet is a system house for information security with a focus on "Secure Infrastructures" - based on Free and Open Software as well as proprietary systems from Microsoft and many other manufacturers. We are regularly looking for new colleagues for our specialist departments. We place job advertisements and post our open positions here. The workplace is usually located at one of our two company sites in Göttingen or Berlin, for some jobs you can choose flexibly.
We train IT specialists (system integration and application development) and business administrators in dual studies. We are also fortunate to receive exciting unsolicited applications time and again. You too are welcome to contact us!
There are currently no vacancies at SerNet - but feel free to send us a speculative application if you have knowledge of topics from our product portfolio!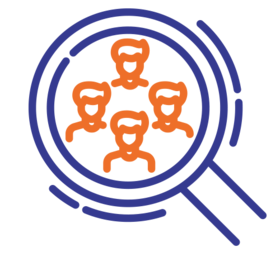 Every year, more than 20 students get to know the work of SerNet during their internship. For secondary school students, this is usually three weeks in the 9th grade, for high school students two weeks in the 10th or 11th grade.
These internships are in high demand - if you are interested send a mail to ausbildung@remove-this.sernet.de, as soon as the dates are fixed!
We do not offer one-year internships as part of training programs offered by other organizations. Vacation internships are also not provided.