SerNet only accepts as many orders from customers as can be managed with the existing colleagues on board. We can and want to grow, but we don't have to.
The widely alleged shortage of skilled workers is therefore not our problem, and we rarely advertise vacancies. However, we are always curious about new colleagues and look forward to your initiative and applications.
The jobs are mostly located at one of our two company sites in Göttingen or Berlin. For some jobs you can flexibly choose between working on-site or from home - or you can opt for a hybrid solution. Our positions are usually permanent and part-time options are available.
We train IT specialists (system integration and application development) and business administration graduates in dual studies. In this area only, we regularly place job advertisements in the fall/winter of each year for the positions to be filled in the late summer of the following year (job offers only available in German).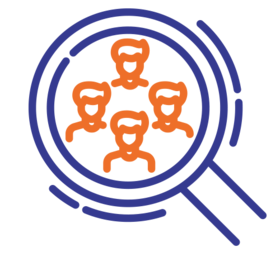 Every year, more than 20 students get to know the work of SerNet during their internship. For secondary school students, this is usually three weeks in the 9th grade, for high school students two weeks in the 10th or 11th grade.
These internships are in high demand - if you are interested send a mail to ausbildung@remove-this.sernet.de, as soon as the dates are fixed!
We do not offer one-year internships as part of training programs offered by other organizations. Vacation internships are also not provided.