Optimal use of resources and availability
Virtualization of hardware, software and networks
Even in times of cloud and fast Internet lines, SerNet customers still need servers and storage in their own possession - regardless of whether these are set up in their own data center or at the trusted hoster. SerNet offers all the necessary hardware and software elements for this.
SerNet is a certified partner of Fujitsu and has been successfully using this manufacturer's systems for years. Especially for the operation in KRITIS environments at hospitals or energy providers, together with our suppliers we attach great importance to optimal technical performance and state-of-the-art technology.
As a rule, a server setup consists of two or more physical server systems that store their data on a shared disk storage, the Storage Area Network (SAN). On each server, a large number of operating system instances under Windows or Linux can be operated in virtual machines and dynamically distributed to the physical servers by management software.
SerNet supports the two proprietary programs VMWare ESX and Microsoft Hyper-V. In interaction with the backup software Veeam, a large number of virtual servers can thus be operated and backed up according to the state of the art.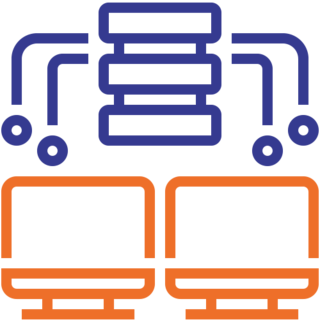 When it comes to server virtualization, SerNet prefers to work with software from VMWare. With this software, all work for the provision and administration of virtual machines is carried out: New server instances are rolled out from prepared templates and configured individually: RAM, disk space, CPU requirements. All instances are orchestrated on all physical servers so that individual hardware systems can be shut down for maintenance without causing any interruptions. In the event of a failure, data can be quickly restored - both at the file level and complete server images, e.g. in the event of a disaster or ransomware attack.

Microsoft Hyper-V is a somewhat aging hypervisor, but the manufacturer continues to keep it up to date with the latest technology - even if there is a certain tendency, analogous to Exchange, to pull customers in the direction of the cloud and make interesting migration offers ...
However, the large installed base of Hyper-V will continue for many years and SerNet as a partner of Microsoft and Fujitsu can optimally support this platform thanks to years of operational experience.

Backup software from Veeam meets all requirements for secure backup. Special solutions are used for different application scenarios. Costs and technical framework conditions can be planned very well and future-proof.
Even if you have switched to Microsoft 365, you should know that the provider does not guarantee data backup - you have to take care of the backup yourself. SerNet recommends Veeam Backup for Microsoft 365 for this purpose.

Protection against malware
In standalone operation of Windows servers, one can rely on the performance of Microsoft Defender for protection against malware - just as for the use of Windows clients in the private environment or in smaller offices. But when it comes to orchestrated protection of many clients, servers and software instances such as Microsoft Exchange, it is hard to avoid procuring a software suite for malware protection.
SerNet builds on its long-standing partnership with Sophos and its own expertise in configuring and administering protective software - whether it's endpoint security for mobile clients or basic protection for customer data on internal servers.
Virtual Desktop Infrastructure
SerNet supports its customers in all aspects of Virtual Desktop Infrastructure (VDI): installation and configuration of terminal servers for all common server operating systems and workstations. Selection and delivery of thin clients, configuration of firewalls for a variety of access forms, protocols and authentication methods and the integration of special hardware into terminal systems, for example card readers or printers and scanners.
From the first mainframe computers with their amber terminals to modern browser-based virtualization systems, the back and forth between terminal operation and complex client-server architectures represents the entire history of IT. SerNet's task here is to avoid costs and unnecessary experimentation by providing independent advice.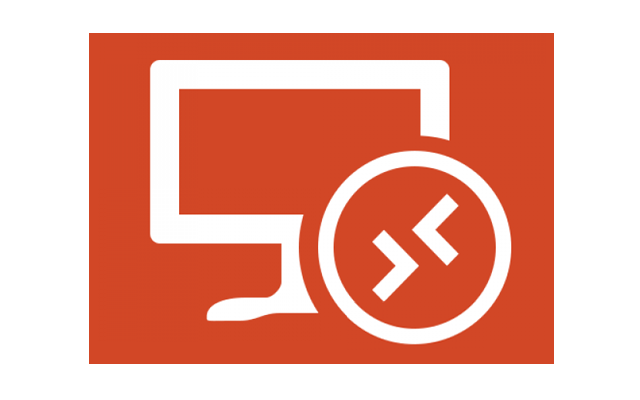 Cloud Technology: Container
With its own roots in the Linux environment and preference for open source software, SerNet also offers expertise in cloud infrastructures, especially in so-called container technology. Following the virtualization of complete server systems, for example with VMWare or Hyper-V, individual application environments are virtualized in modern cloud environments, for example in Kubernetes containers, which has advantages both in deployment for installation and in operation in highly scaled environments.
SerNet is itself a provider of a Software as a Service (SAAS) implemented on the basis of Kubernetes containers: The successor to the most widely used free ISMS software verinice is the new version verinice.veo, which is offered as a program in SerNet's public cloud.