Find out what's inside!
A place to work at SerNet
SerNet offers a variety of jobs and career opportunities. If you bring competence, commitment, flexibility, solidarity, social behavior and a lot of willingness to learn, then get in touch with us, because you can also expect all these qualities at SerNet for our mutual benefit.
Your professional qualification is important, but not decisive. What counts is what you can do and what you want to do!
Customer support requires not only technical knowledge, but also empathy with customers.
Sometimes advice is needed first before support - and for this, too, know-how and tact are required.
SerNet supports infrastructure, i.e. operating systems and networks with their applications and extensions.
The work is sometimes done on-site at the device - but mostly via remote session, because the systems are distributed worldwide.
In the back of our minds we always have due diligence, confidentiality declarations, IT security requirements and data protection!
Helpfulness and availability are our greatest virtues: We always answer the phone and provide support with everything we know.
Software development in the verinice.team happens at the front-end of the application, in the back-end and fullstack.
Software development in Samba.Team, on the other hand, happens deep in the SMB protocol close to the kernel or directly on the user interface.
In the back office, a dedicated crew works in sales and marketing, purchasing and accounting.
You can get involved everywhere!
We call it work
And what about a career?
How fast you travel on your career is up to you - we support you for mutual benefit. Get everything you can out of SerNet and don't get tired of exploring your options:
Educate yourself and learn something new all day long.
Attend conferences - the second time with your own presentation!
Change the team if you prefer to set up mail servers instead of developing Samba.
Write your resume every three years and get a progress report.
Even if you want to leave, we are not angry, but look after you from time to time ...
Rest assured that it will benefit SerNet if you develop, even if you sadly leave us again - but eventually become our customer :)
By the way, at Linked you can find some profiles of people at SerNet, take a look!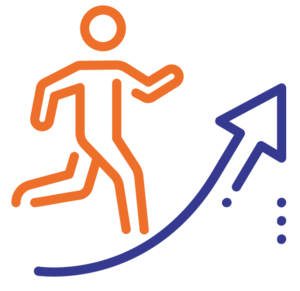 What you can expect from us:
the work environment:
Trust-based working time
family-friendly working hours
self-defined working method
Home office possible
various advanced trainings
cooperative atmosphere
a competent team
target agreements
the company:
+70 colleagues in specialist teams + administration
a company with little hierarchy and short ways
diverse customers from all industries
social commitment, which you help to determine
at the workplace:
modern and pleasant offices in Göttingen or Berlin-Mitte
free choice of laptop and computer (Linux, Windows or Mac)
mobile contract for private use, incl. flatrate for data and fixed network
free choice of cell phone (iPhone, Android)
Working material and books about the company - what you need ...
Additional services:
BahnCard 25 to BahnCard 100
Bicycle leasing through the company
Subsidy for day care center and kindergarten
Free of charge: Coffee, tea + soft drinks
Subsidy for health promotion: swimming pool, organic canteen etc.
Magazine subscriptions
and much more.