Nothing remains hidden
NAC
Network access control (NAC) systems provide special methods for detecting deficiencies in network configuration and end devices.
They are not necessarily at the top of the list when selecting new IT infrastructure - for this reason, they are especially mandatory for CRITIS institutions, quasi as a back-band control of a possibly too fast and only performance-oriented planning of infrastructure.
SerNet supports you in installing the software of the manufacturer macmon, which is subject to license fees. Even better, you can commission us to install the completely license-free PacketFence, which serves exactly the same purpose.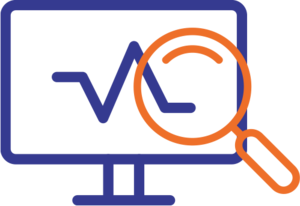 SerNet recommends PacketFence as a trusted, free and open source solution for network access control (NAC). Its impressive feature set can be used to effectively secure small to very large, heterogeneous networks.
Features include:
a captive portal for vulnerability registration and remediation,
a centralized, wired or wireless management,
802.1X support,
Layer 2 isolation of problematic devices, and
integration with the Network Intrusion Detection System (NIDS) Snort and the Nessus vulnerability scanner.